Hi.
Today was random. Hahahas. Woked up at 1plus and Jas asked me if I want to collect my cert. So went back to school. Hmmm. Nostalgic? Hahahas. Got to see Maimai! Tmart after that. Charmaine came over and we went into Tpjc after that.
I just sat around and look at them play balls. Netball and volleyball. Hehehe. I'm not a ball-y person. HEHE. ;D But it feels good to see familiar people around. Brenda, Karyl, Marcus, Brandon and Clinton. Hehehes. I know Brenda was happy to see moi there. I always get to see her hmmm... ;DD Too bad Jared-y got band... ;[
Went off earlier because I was going to the chaalet. Hehehes.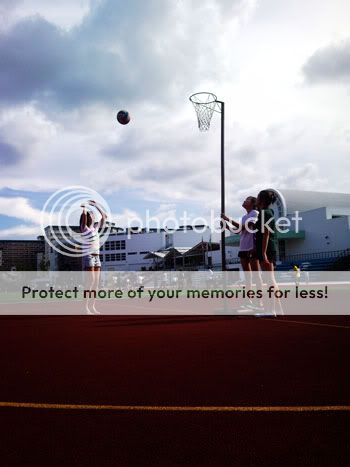 HAHAHAS 5 PHOTOS. Not bad la. ;D
Chalet ones on... Sunday ookkk? ;D Ok. Got to sleep man. Relatives coming over tomorrow. Hope cutie Hamen is coming too. ;D
Nightnight.
life doesn't give you the people you

want

, it gives you the people you

need

. to

help you

, to

hurt you

, to

love you

, to

leave you

, and to

make you

into the person you were

meant to be.