i have chapped lips. ;[
not obvious in pics, high contrast. ;D so uncomfortable. make me look very pale. didnt feel that way at first. bro told me that day that i look like ghost. -o- so mean. but i said his eyebrow like la bi xiao xin and he stinks. hahahas.
went amk hub to buy some notebooks and stuffs with charmaine. then town for vodaskin. facial and pluck eyebrow. super duper pain. ;[ no pics after facial becos they bundle up our hair and when u let it down, its flat like siao. look like a very weird weirdo.
charmaine didnt buy it from china. ;]
shared prata with charmaine.
shared chicken rice(?) with charmaine.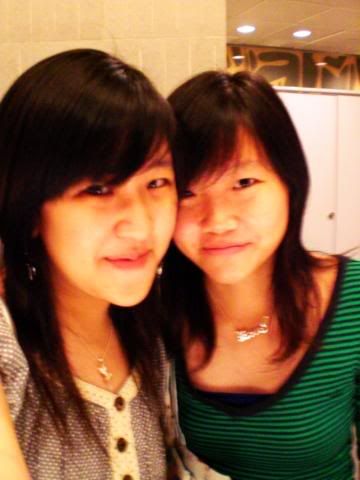 lip balms cure chapped lips. do they? ;D
spent alot today. 100++. charmaine too. ;/ never mind. the money is sort of, earned?
got my online dress today. flutter sleeves are really fluttered. ;D
my father look very emo. i think its because i bought chicken rice for him when he wants noodles. how? ;/ and ya! heard that 4e6 will be located at 3rd floor next year. good and bad. hope we are still sitting at gallery. ;D
dont know why am i updating such a long post. i think its bcos i dont feel like talking. chapped lips and ulcer. ya and i am waiting for my show to start. ;D
ok. byebye. ;D
take a picture of your life
& remember what it looks like


before it all changes.